5 Seniors Housing and Healthcare Trends to Watch in 2022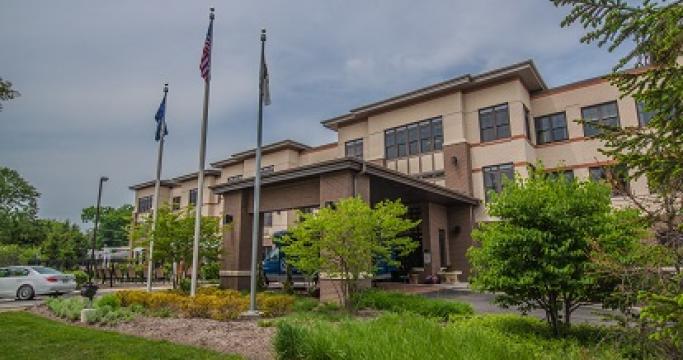 By Richard Lerner and Michael Gehl
Though the COVID-19 pandemic and its accompanying economic reverberations continue to exercise significant influence over the outlook of both the seniors housing and healthcare markets, stakeholders are optimistic for continued recovery throughout 2022. Here we highlight five trends that will shape the year ahead. 
1. Staffing Challenges, Especially in Skilled Nursing
Skilled nursing facilities (SNFs) face an extensive staffing shortage to the point that a majority of the operators we speak with are now utilizing agencies to staff up. Though necessary, this stop-gap is an expensive solution. The omicron variant of COVID-19 has exacerbated staffing shortages as weekly viral cases among SNF staff jumped from 5,900 for the week ending December 19 to 57,800 for the week ending January 16, according to the National Investment Council's (NIC) Skilled Nursing COVID-19 Tracker. The good news is that caseloads seem to have peaked in the week ending January 9. The bad news, of course, is that nearly 25% of SNFs are reporting a shortage of aides, and 23% are reporting a shortage of nurses. Anecdotally, these staffing shortages are starting to impact admissions. 
2. Push-Pull Relationship Between Occupancy and Rents in Seniors Housing 
Occupancy recovery remains a significant hurdle for seniors housing operators. In examining the seniors housing component of public healthcare REITs, we have seen month-over-month portfolio occupancy growth moving from the 1% range down to essentially flat over the course of March to December 2021 – though seasonality is a factor with the fourth quarter usually being weak. With occupancy growth stalling to an extent, it might take the industry into 2023 or even 2024 before we see our space return to pre-COVID levels. Part of that occupancy challenge is for residents and their families to get over the COVID stigma. 
Assisted living facilities are experiencing similar staffing shortages to skilled nursing.  Many operators are turning to rent increases to offset those increased labor costs – mid- to high-single-digit percent rent increases have become the industry norm this year. Significant wealth accumulation, primarily a combination of home price appreciation and growth in the equity markets, has accommodated this rent growth for the time being. An interesting dynamic to watch is how operators will work to balance rent growth with recovering occupancies. There is a bit of a push-and-pull between covering higher operating costs with higher rents, and we've seen the use of rent concessions to help grow occupancy over the competition. According to NIC, about half of operators are currently offering some form of rent concession.
3. Demographic Demand Finally Materializes
We have been hearing about the wave of Baby Boomers hitting the seniors housing age for well over 20 years. I [Lerner] recall that back in the early 2000s, everyone – including Sam Zell, who was in his 60s and still running a public company – was talking about the implications of Baby Boomers turning 65. It is clear now that 65 is not the age for seniors housing. But we are finally reaching the point where we have more people turning 83 and 84 than the year prior. So we are beginning to see the demographics genuinely drive demand in our industry.
4. Construction Activity Remains Subdued
There are promising data points on construction lending in the latest quarterly NIC Lending Trends Report – $395 million in seniors housing volume and $119 million in skilled nursing volume represent 46.7% and 71.4% increases, respectively, for 2Q 2021 compared to the prior quarter. While that is the highest recorded quarterly jump for seniors housing since 4Q 2017, construction lending volume is significantly lagging compared to periods in 2018, 2019 and 1Q 2020. While lenders like ourselves are cautiously optimistic about the market, we expect to see a few more quarters of improving occupancy before the construction spigot opens.
With recent migration patterns favoring smaller metros, it will be fascinating to see which markets eventually attract this next wave of construction. Secondary markets projected to have the most significant supply constraints include Colorado Springs, Raleigh and Salt Lake City. All three markets are forecast by NIC to have their 75+ age cohort increase by 20% or more over the next five years while maintaining a single-digit percent increase of inventory under construction.   
5. Transaction Volume Ramps Up
It has been interesting to watch transaction activity over the past two years. Apart from a few major portfolio deals, there was largely an impassable divide between the bid and ask in 2020. As the market shifted towards cautious optimism in recent quarters, we have seen transaction volume start to ramp up. Levin Associates just reported that January 2022 was the busiest month on record for seniors housing and healthcare, with M&A activity hitting an all-time high of 66 deals announced. Data from NIC/Real Capital Analytics support this trend, showing both seniors housing and skilled nursing transaction volume up nearly double compared to a year ago.

There is no shortage of capital in the market, with private equity, regional operators and REITs all looking for opportunities. On the skilled nursing side, we continue to see regional owners/operators dominating the market, as they have more expertise to roll up their sleeves and turn around poor-performing facilities that have struggled due to COVID. On the seniors housing side, REITs have been active with Ventas acquiring fellow REIT New Senior Investment Group, and Welltower making several portfolio trades focused on a discount to replacement cost. Further REIT acquisition activity could remain suppressed, as REITs typically look for current yield to support their dividend – a challenging prospect in this environment. With a war chest of capital and flexible investment strategies, private equity certainly has an advantage over the competition. 
Demand from all these groups should sustain asset valuations. Not to sound too much like Milton Friedman, but there is certainly an aspect of "too much money chasing too few goods" in our current market.  
---
About the Authors
Richard Lerner is Co-President of FHA at NewPoint Real Estate Capital, where he oversees FHA multifamily and healthcare originations and servicing operations. Lerner previously was Executive Vice Chairman of HHC Finance, which consistently ranked among the top HUD healthcare lenders.
Richard.Lerner@NewPoint.com
Michael Gehl serves as Chief Investment Officer on NewPoint Real Estate Capital's FHA Lending team, where he is responsible for reviewing and structuring all FHA healthcare loans. Previously, Gehl was Chief Investment Officer at HHC Finance.
Michael.Gehl@NewPoint.com