Finance Veteran Joins NewPoint to Oversee Process Reengineering and Strategic Execution and DEI Strategy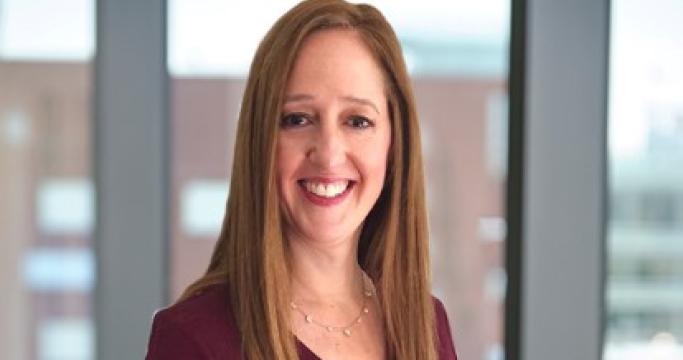 Susan Mudry Named Senior Managing Director
Washington, D.C. (April 25, 2022) – NewPoint Real Estate Capital LLC ("NewPoint") today announces that Susan Mudry has joined the company as Senior Managing Director for Process Reengineering and Strategic Execution. She is based in the firm's Washington, D.C. office.
In her new role, Mudry will identify opportunities for NewPoint to refine and optimize operations within its rapidly expanding real estate finance platform, working across the organization to ensure that new product development and strategic initiatives are successfully implemented. Mudry will also lead the company's diversity, equity, and inclusion (DEI) strategy.
Mudry is an accomplished veteran in the real estate finance industry, having worked in a wide variety of leadership roles throughout her 25-year tenure at Freddie Mac. Beginning as a financial analyst, Mudry ascended to the role of Vice President and Chief of Staff to the CEO at Freddie Mac before joining NewPoint. Having gained valuable experience across a variety of areas, including Enterprise Risk Management, Capital Markets, Strategy, Communications and Operations, Mudry will be instrumental in advancing the efficiency of the NewPoint platform and team operations.
"I'm excited to join NewPoint and our team of leaders focused on bringing more innovative processes and unique lending solutions to the industry," said Mudry. "I look forward to working across the organization to reinforce our mission and help drive execution of our ambitious goals."
During her time at Freddie Mac, Mudry spent over 15 years in the multifamily business during a period of significant growth and innovation. She worked to direct effective operations, while also focused on aligning DEI objectives with business strategies to strengthen organizational effectiveness and workplace culture.
"I am very excited to welcome Susan to NewPoint," added NewPoint CEO David Brickman. "She has an extremely wide range of industry experience to draw from as she leads our efforts to redesign and reimagine our operations and processes here at NewPoint, and ensure that we are well positioned to adapt, respond, and innovate to provide consistent client service and long-term success as markets and our business evolve."
About NewPoint Real Estate Capital
NewPoint Real Estate Capital LLC (NewPoint) is a prominent commercial real estate finance company delivering lending solutions to investors of multifamily, affordable housing, seniors housing, healthcare, and manufactured housing properties nationwide. NewPoint leverages technology, data, capital, and the expertise of its industry-leading team to provide loan origination, servicing, execution, and a suite of Agency and curated proprietary products to meet the evolving needs of borrowers. In addition to being a Fannie Mae DUS®, Freddie Mac Optigo®, and HUD/FHA MAP and LEAN Lender, NewPoint also offers bridge financing. Launched in 2021, NewPoint is a joint venture of Meridian Capital Group, LLC, the nation's leading commercial mortgage brokerage, and Barings LLC, one of the world's leading investment managers.
Contact:
Stefan Pollack
The Pollack Group
stefan@pollackgroup.com
310.780.2364
Elyse Bandel
NewPoint Real Estate Capital
Elyse.Bandel@NewPoint.com
917.447.0143