NewPoint Adds to Originations Team with New Atlanta Producer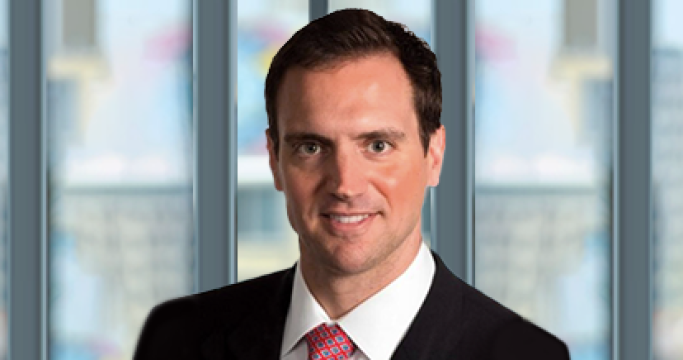 Trevor Ritter Joins the NewPoint Platform, Expanding Firm's Geographic Reach
Washington, D.C. (February 9, 2022) – NewPoint Real Estate Capital LLC ("NewPoint") announces the addition of Trevor Ritter to its growing production team focused on conventional multifamily and affordable housing originations. Ritter anchors the firm's recently established Atlanta office and expands the firm's reach throughout the Southeast and Sun Belt regions of the United States.
Ritter joins NewPoint as a Managing Director bringing deep experience across the multifamily capital markets. In his previous role at KeyBank Real Estate Capital, he led production efforts in the Southeastern U.S., focusing on Fannie Mae, Freddie Mac, FHA/HUD, CMBS and bridge products. Before that, Ritter was with Colliers International in Atlanta, where he placed debt and equity for owners and operators across the country.
"We are excited to welcome Trevor to the NewPoint platform," said Geri Borger Urgo, Head of Production at NewPoint. "He brings perspective and expertise across a variety of lending solutions alongside deep relationships throughout our industry. Trevor's customer focus, technical savvy and eager approach illustrate and reinforce NewPoint's commitment to tailoring solutions for our clients."
"NewPoint provides a unique opportunity to join industry veterans to build and reimagine multifamily relationship lending," said Ritter. "I look forward to bringing to my clients the full range of innovative products and services NewPoint offers."
About NewPoint Real Estate Capital
NewPoint Real Estate Capital LLC (NewPoint) is a prominent commercial real estate finance company delivering lending solutions to investors of multifamily, affordable housing, seniors housing, healthcare, and manufactured housing properties nationwide. NewPoint leverages technology, data, capital, and the expertise of its industry-leading team to provide loan origination, servicing, execution, and a suite of Agency and curated proprietary products to meet the evolving needs of borrowers. In addition to being a Fannie Mae DUS®, Freddie Mac Optigo®, and FHA/HUD MAP and LEAN Lender, NewPoint also offers bridge financing. Launched in 2021, NewPoint is a joint venture of Meridian Capital Group, LLC, the nation's leading commercial mortgage brokerage, and Barings LLC, one of the world's leading investment managers.
Contact:
Stefan Pollack
The Pollack Group
310.780.2364
Elyse Bandel
NewPoint Real Estate Capital
917.447.0143