NewPoint Real Estate Capital Grows Team Focused on Proprietary Lending Solutions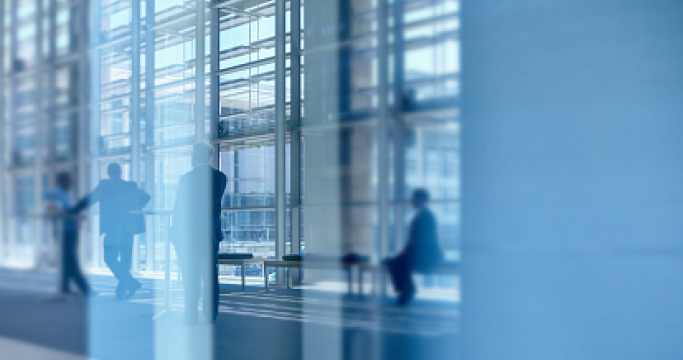 Industry Veterans Brian Skurnik, Joe Savarese and Michael Golfman Join NewPoint Bringing a Combined Six Decades of Experience.
Plano, Texas (November 22, 2021) – NewPoint Real Estate Capital LLC ("NewPoint") announces the hiring of Brian Skurnik, Joe Savarese, and Michael Golfman, building on the firm's proprietary lending expertise. The three industry veterans, who will report to Senior Managing Director, Head of Proprietary Lending Mark Silverstein, will be focused on expanding NewPoint's financing solutions beyond Agency lending, including new Bridge, Preferred Equity, and Mezzanine offerings.
Brian Skurnik serves as Manager Director, Program Manager for Bridge and Preferred Equity, managing the day-to-day activities within those business lines. He brings more than three decades of commercial real estate lending and management experience to the NewPoint platform. He was most recently Managing Director and Head of Commercial Real Estate at Capital Source, where he focused on loan sourcing and structuring. Previously, Skurnik held positions at Barclays Capital, Lehman Brothers, and Heller Financial.
Joe Savarese is Director, Underwriting Manager for the company's Bridge and Preferred Equity products. He is responsible for the structuring, underwriting, and credit monitoring activities within these areas of the business. Savarese joins the firm from Lument where he was Head of Product Execution for Balance Sheet products, including Bridge, Construction, Mezzanine, and Preferred Equity. He previously held prior positions with ACRES Capital, Indigo Asset Management, Sheridan Asset Management, and Legg Mason.
Michael Golfman brings more than 17 years of experience to his role as Director, Proprietary Lending. He is focused on the development of all proprietary lending initiatives. Before joining NewPoint, Golfman was the Head of Product Execution for Hunt Real Estate Capital's Balance Sheet products, including Bridge, CMBS, Proprietary Fixed Rate, and Hunt's DLA Mezzanine Loan program. He previously worked for a family office in Denver, focused on an array of commercial real estate development activities.
"One of the primary ways we are distinguishing ourselves in the marketplace is through our broad range of offerings and solution-based products for Multifamily operators. As we develop and deliver those products, we must have the most experienced, creative, and execution-oriented team of professionals in the industry. Our announcement today, demonstrates that we do," said NewPoint CEO David Brickman. "We are very excited to welcome Brian, Joe, and Michael to NewPoint, we and look forward to them significantly expanding our capabilities and capacity to serve all our clients' needs."
"We are preparing to launch our bridge program, which is the first and an essential element of the numerous NewPoint proprietary products that we are developing to better serve our clients," said Silverstein. "The experience that Brian, Joe, and Michael bring to our team immediately accelerates our ability to execute at the highest level."
Skurnik and Savarese will be based in NewPoint's New York City office, while Golfman will be based in South Florida.
About NewPoint Real Estate Capital
NewPoint Real Estate Capital LLC is a joint venture of Meridian Capital Group, LLC, the nation's leading commercial mortgage brokerage, and Barings, LLC, one of the world's leading investment managers. Launched in second quarter 2021, NewPoint leverages technology, data, and proprietary capital solutions to provide an innovative suite of financing products to investors of multifamily, affordable housing, senior housing, healthcare, and manufactured housing properties. NewPoint is a Fannie Mae DUS® Lender, Freddie Mac Optigo® Servicer, and HUD/FHA MAP and LEAN Lender. In addition, the company offers a variety of proprietary lending products and programs.