NewPoint Real Estate Capital Provides $86.6 Million in Freddie Mac Financing for Multifamily Acquisition in Seattle Market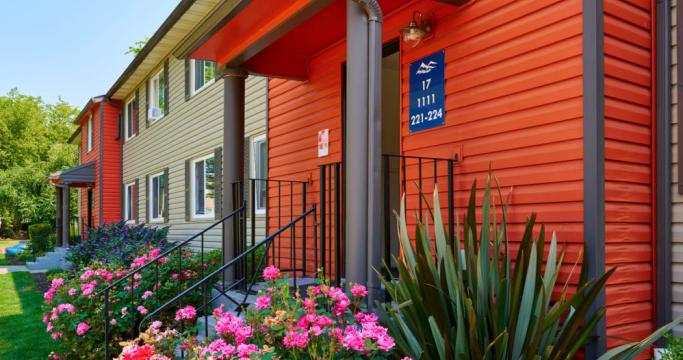 SEATTLE, WA (June 6, 2022) - NewPoint Real Estate Capital LLC ("NewPoint") has provided an $86.6 million Freddie Mac floating-rate loan to facilitate the acquisition of Alcove at Seahurst on behalf of an affiliate of Harbor Group International, LLC ("HGI"), a privately-owned international real estate investment and management firm. The 543-unit multifamily community is located in Burien, WA, roughly nine miles south of Downtown Seattle. 
"This Freddie Mac execution allowed us to hold proceeds based on an advantageous sizing rate for 60 days during a turbulent market," said Geri Borger Urgo, Head of Production for NewPoint. "As such, we were able to provide Harbor with certainty of terms throughout their acquisition process." 
With an interest-only period of five years, the seven-year Freddie Mac loan provides Harbor with the flexibility to execute a promising value-add renovation. Harbor's capital improvement plan will work to enhance and preserve this rare example of high-quality, naturally occurring affordable housing in the high-cost Seattle market. Nearly all units qualify as mission-driven, with 99% of units affordable at 80% of AMI and 20% affordable at 60% of AMI. 
"Alcove at Seahurst will see high demand given its affordability and the lack of new supply in the surrounding area," said Greg Heller, Managing Director of Acquisitions at Harbor Group International. "Our investment strategy hinges on pairing acquisitions with prudent leverage and the best loan terms available. The NewPoint team confidently delivered during a challenging environment with a structure and pricing that creates value for both our residents and investors."
Constructed in 1948 as part of the post-World War II house boom, the garden-style Alcove at Seahurst encompasses 44 buildings across approximately 36 acres at 14001 Ambaum Boulevard SW in Burien, WA, within suburban King County with excellent access to both Bellevue and Seattle's CBD. The strong market is anchored by major corporate headquarters, including Amazon, Boeing, Microsoft and Starbucks. Alcove at Seahurst apartments range from one-, two- and three-bedroom units with fully equipped kitchens, washers and dryers, as well as architectural built-ins. Community amenities include a playground, coffee bar, fitness center, business lounge, and grilling and picnic areas.
About Harbor Group International
Harbor Group International, LLC, and its affiliates control an investment portfolio of $19 billion including 4.9 million square feet of commercial space throughout the United States and the United Kingdom and 63,000 apartment units in the United States. In addition to its corporate headquarters in Norfolk, Virginia, HGI maintains offices in New York, Baltimore, Los Angeles, and Tel Aviv.
About NewPoint Real Estate Capital
NewPoint Real Estate Capital LLC (NewPoint) is a prominent commercial real estate finance company delivering lending solutions to investors of multifamily, affordable housing, seniors housing, healthcare, and manufactured housing properties nationwide. NewPoint leverages technology, data, capital, and the expertise of its industry-leading team to provide loan origination, servicing, execution, and a suite of Agency and curated proprietary products to meet the evolving needs of borrowers. In addition to being a Fannie Mae DUS®, Freddie Mac Optigo®, and FHA/HUD MAP and LEAN Lender, NewPoint also offers bridge financing. For more information, please visit https://newpoint.com.
Contact:
Stefan Pollack
The Pollack Group
stefan@pollackgroup.com 
310.780.2364
Elyse Bandel
NewPoint Real Estate Capital 
Elyse.Bandel@NewPoint.com
917.447.0143